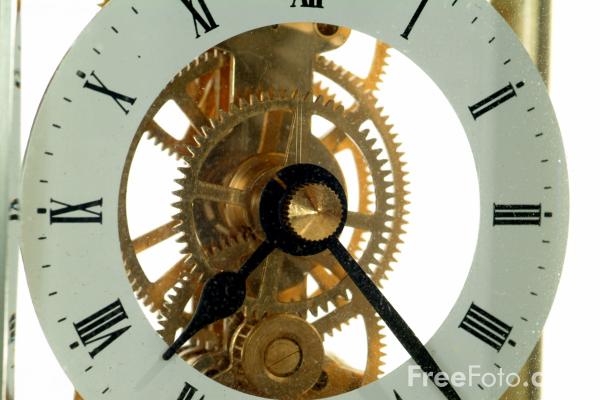 Most people, while hitting the snooze button for the third time, wonder why they only get nine minutes of shut-eye instead of ten. Or eleven. Or why we even need alarms in the first place when the afternoon is a perfectly good time for breakfast.
Alarm clocks have been around for millennia, since time keeping devices of various sorts have been around for that long. Want to turn a sundial into an alarm clock at noon? Cut a slit at noon and put another circle with a similar slit below it, thus ensuring that light only gets through close to noon, then put a lens below this slit and a string below that. When noon comes around, the string will burn and snap, allowing numerous noise making devices to work, such a mallet hitting a gong. (Note that while no known alarm clocks of this sort exist, sundials we used before 1000 BC and a rudimentary lens has been found from 750 BC.)
Despite the fanciful nature of my previous story, water clocks were used to make more useful alarm clocks (more useful because they could be started at any time, and hence set for any time with ease). Water clocks are not as old as sundials but date back to 1600 BC in some regions. As Wikipedia expounds, water clocks were used by Plato to signal the start of his classes back around 400 – 350 BC. But it's not until 529 AD that we have historical mention of a mechanical clock with hourly alarms, thus starting us down the path to an answer.
Jumping much further ahead, we come to 1847 when French inventor Antoine Redier patented the first adjustable alarm clock. It didn't have a snooze button, but it set the ground work for a future where mechanical alarm clocks had them, before the creation of the digital alarm clock. When the first "snoozable" mechanical alarm clocks were being created, the engineers decided that they wanted a snooze interval around ten minutes. However, they couldn't get the gears to mesh if it was exactly ten minutes, so they had to choose between slightly under ten minutes or slightly over, and went with the first option. This gave those clocks a snooze time of nine minutes and change.
When clock makers went digital, they snooze feature did as well. General Instruments created a snooze chip (the MM5370) and set it with a time of nine minutes; this chip was then used and copied to other alarm clocks without modifying the nine minutes interval. Why nine minutes? It seems that in the transition from analog to digital, the clock makers just copied what their predecessors did and rounded down to nine minutes. And that's the storied past of nine extra minutes of sleep.
Today's Tangent: Why do we have 60 minutes and 60 seconds, but only 24 hours? This dates back to the Egyptians who counted in base 12, not our common base 10. They devised a time system involving 12 hours of daylight and 12 hours of night, giving us the 24 hours we have today. As for minutes, most people simply divided the hour into halves, thirds, quarters, fifths, and even twelve sections. It wasn't until mechanical clocks in the 16th century that minutes were commonly introduced, and they were 60 of them to fit with all the previous divisions. Since geography already had each line of latitude divided into 60 minutes, and each of those minutes divided into 60 seconds, it seemed logical to extend time in the same manner.